Last Sunday, I joined several bloggers on a Manila tour with
Carlos Celdran
, thanks again to the invite extended by
Arpee
. While many have already taken a tour with Carlos before, this was a special trip.
The tour centers around the photographs of Teodulo Protomartir, who is considered as the Father of Philippine photography and credited as the man who brought the 35 mm format to the country. A series of photographs from his collection of post-war Manila. I first heard about this man and these photographs
through Rain
, who is a film photographer enthusiast. The tour was based on these pictures, where Carlos took us around Manila, showing us the pictures of old places and buildings, and what they look like now.
It was truly an educational tour. Even though those buildings and places were familiar to me, having seen them for as long as I can remember, hearing the history and learning what the buildings have gone through makes it all the more awe-inspiring.
What made the tour more fun was the use of the
Samsung Galaxy Tab
. This device is a very portable tablet that has a 7" TFT-LCD display and weighs only 380g. While we were on the bus heading towards Manila, Carlos plugged his Tab to the onboard TV, loaded a PowerPoint presentation and proceeded give us a quick history lesson in Philippine history, specifically, Manila.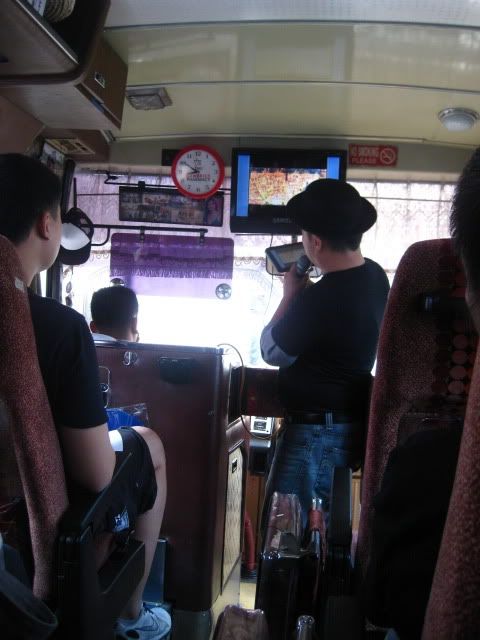 Carlos loads up the PowerPoint presentation on the TV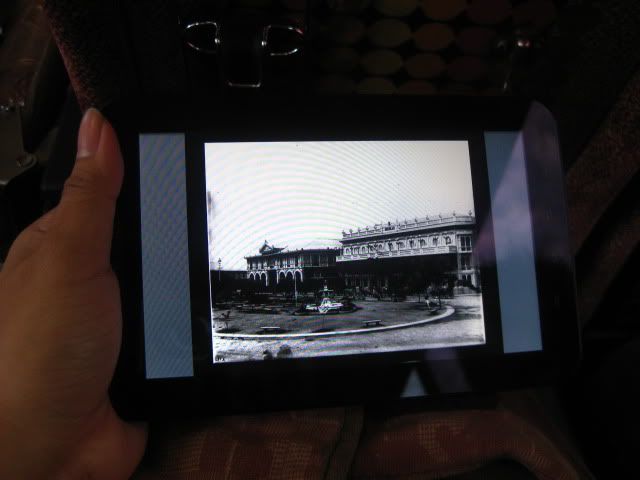 I look at it through the Tab that I have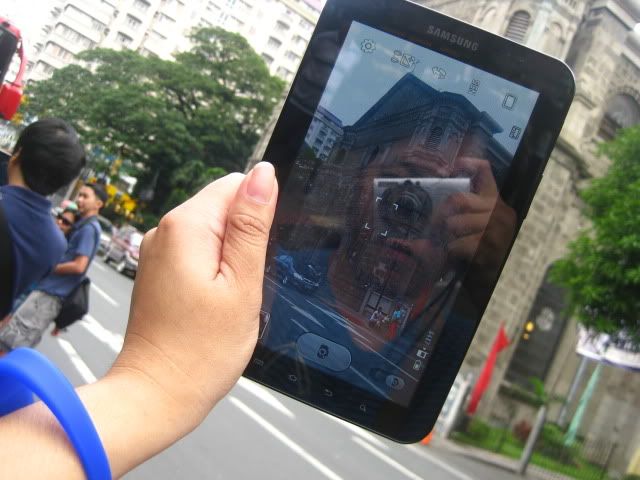 Taking a picture of the Tab while taking a picture of the Church.