One of the nicest resorts I've been to is
Linaw Beach Resort
in Panglao Island, Bohol. I'm not a big fan of resorts, as they're often crowded and noisy. The only other resort I had a wonderful time in was in Sariaya, Quezon (but that was because we were there on a weekday, thus had the place to ourselves).
It was Joiz who found Linaw Beach Resort online, and it got our vote not only because it looked great, but because she received a prompt and thorough reply to her query. Plus, the price for the rooms were quite affordable, especially since we split it between the five of us.
We booked three days and two nights, and the resort even had a service pick us up from the airport in Tagbilaran. It arrived a little late due to some mix up with the van driver, but we forgot about thanks to our excitement.
Linaw Beach Resort is about thirty minutes away from the airport. The scenery along Panglao is very provincial and peaceful, a contrast to the hustle and bustle of Tagbilaran.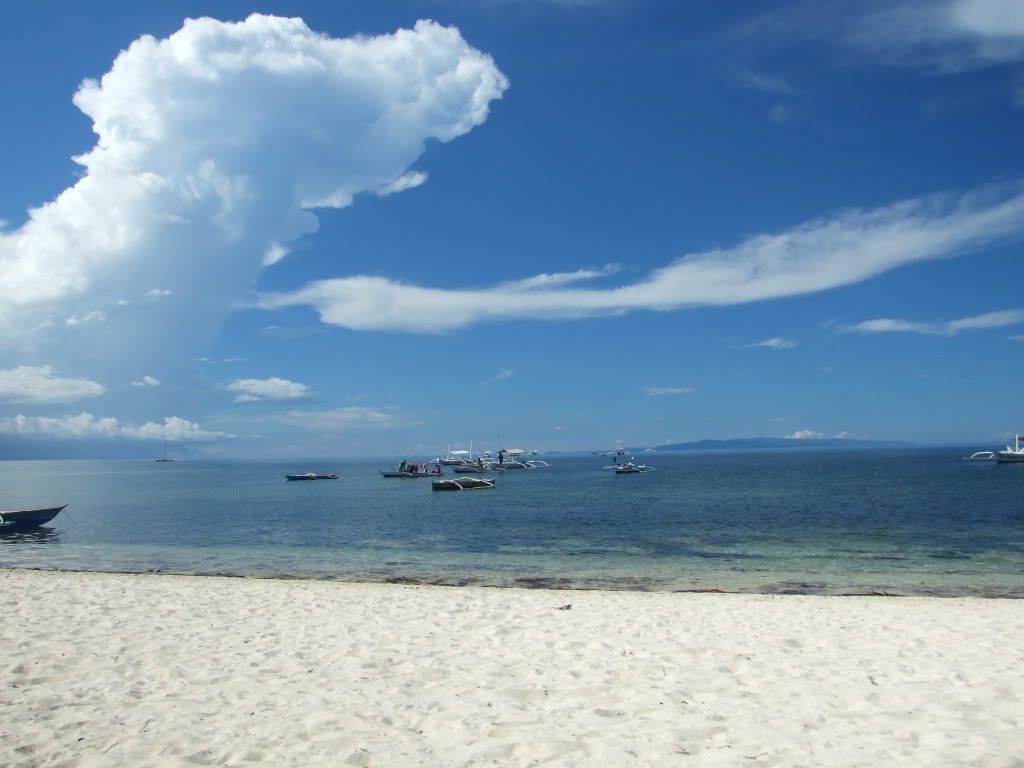 When we arrived at the resort, we were greeted by the staff who offered us tall, cold glasses of iced tea. From the road, it looked like a modest sized house, with some construction going on outside. Still, it was a beautiful place and we couldn't help but go "Oh my God" over and over.
Once entering our rooms, we started rhapsodizing about the awesomeness of the place all over again. Our rooms were on the first floor of the adjacent building from where we checked in. A connecting door allowed us to pass through the rooms. They opened directly out to the restaurant and pool area, which was open to the majestic view of the white sand beach.
We decided then and there that we wanted to live in Linaw.